MN BEERS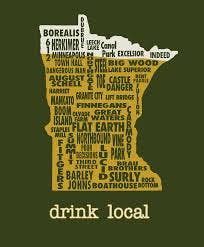 JJ's is proud to support MN ... join us and ENJOY one of the many MN Beers we offer!
ON TAP:
Surly Hell
Surly Furious IPA
Excelsior Big Island Blond
Summit EPA
Castle Danger Cream Ale
Wild State Pear Cider
Bent Paddle Black Coffee Ale [Nitro]
CANS:
Fair State Pils
Summit Saga IPA
Fair State Roselle
Grain Belt Nordeast
Burning Brothers Most Coast IPA - gluten FREE!
BOTTLE:
Excelsior Rip Rap Peanut Butter Stout
EVERY MONDAY MN CAN, BOTTLES & 16 OZ TAPS ARE $5 ALL DAY!